Moderators: Chem_Mod, Chem_Admin
Posts: 60
Joined: Sun Sep 30, 2018 12:17 am
Been upvoted: 1 time
Is it ever possible that a endothermic reaction can be spontaneous? If so, under what circumstances?
---
Posts: 32
Joined: Fri Sep 28, 2018 12:22 am
As we know, reactions where deltaG (deltaH - T*deltaS) < 0 are spontaneous. Endothermic reactions can be spontaneous if the entropy is negative, or, if the entropy is also positive, the temperature is high enough such that T*deltaS > deltaH.
---
Posts: 44
Joined: Fri Sep 28, 2018 12:22 am
Here is a table which might help: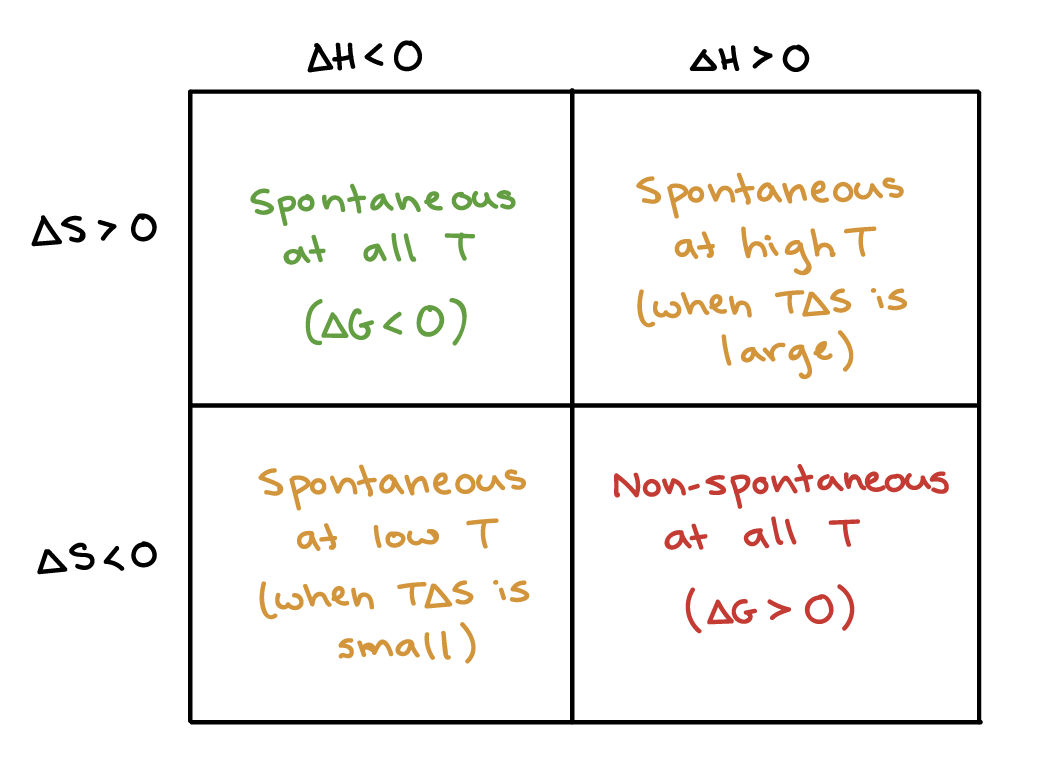 ---
---
Return to "Gibbs Free Energy Concepts and Calculations"
Who is online
Users browsing this forum: No registered users and 2 guests